This page is the brochure for your selected program. You can view the provided information for this program on this page and click on the available buttons for additional options.
Faculty-Led: Berlin and Former East Germany (KSU in Leipzig)
Berlin, Germany;
Leipzig, Germany;
Weimar, Germany;
Wittenberg, Germany
KSU in Leipzig: Berlin and the Former East Germany
Leipzig, Berlin, Germany
Sara Luly
---
QUICK FACTS
Total Estimated Cost
:
Undergraduate: $7,676.26
Language Pre-requisite
:
No
Course and Credits
:
GRMN 529-3 hours
Students will take courses at Herder Institute while in Germany, and they will transfer 3-5 credits to K-State upon
successful completion of the program.
Important Dates
:
Travel Dates: June 1 – July 10, 2014
On Campus Dates: February 21, March 7 & 21, April 4 & 18, May 2; 3:30pm
---
OVERVIEW
This intensive faculty-led program allows students to be immersed in German language, history, and culture alongside other K-State students and an experienced faculty leader. Students will get to fully experience Berlin, the center of the new "German identity," all the while seeing the historical impacts of World War II and the Cold War. In Leipzig, students will get to intensively study German at the renowned Herder Institut Leipzig while seeing the sights of Former East Germany.
---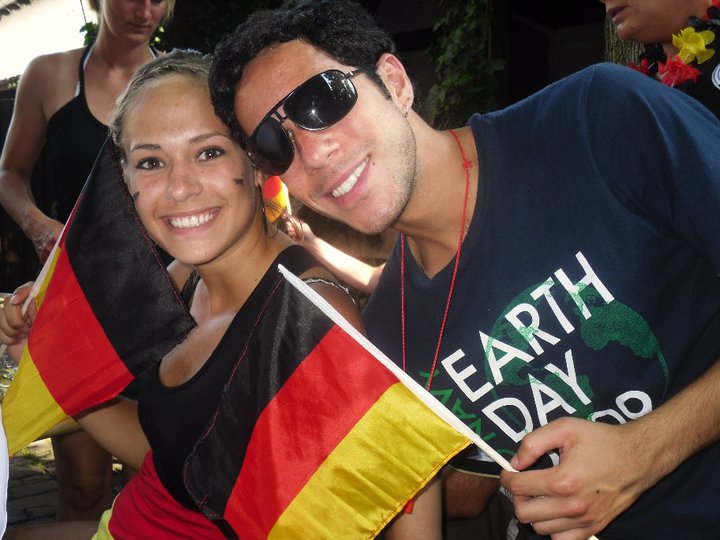 HIGHLIGHTS
· See the remains of the Berlin Wall!
· Explore Leipzig while being immersed in German language instruction
· Experience the emotions of the Holocaust and Jewish Museums in Berlin
· See Germany's famous castles and even Wittenberg Cathedral, where Luther posted his 95 Theses
· Plus much more!!
---
ITINERARY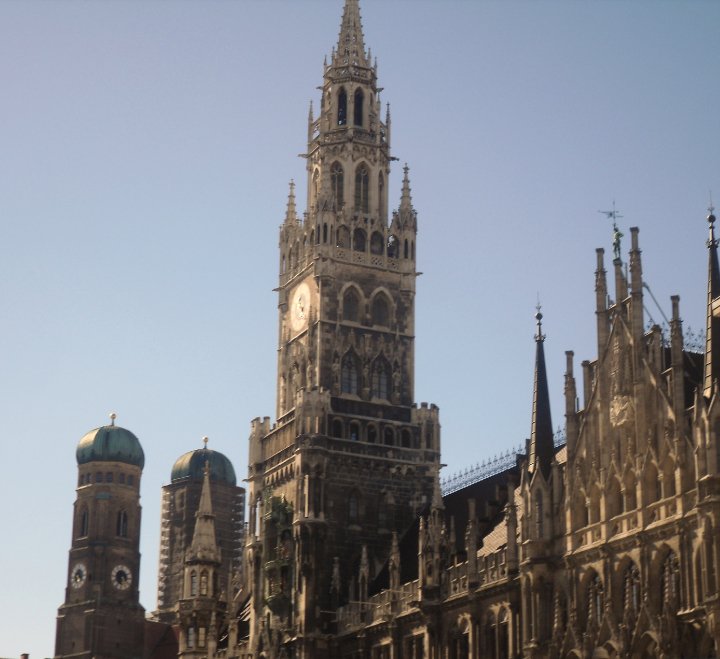 June 1, 2014 Sunday
Arrive in Berlin, evening walking tour
June 2, 2014 Monday – June 8, 2014 Sunday
Berlin: Reichstag, Schloss Charlottenburg, Holocaust Memorial, Stasi Museum, etc.
June 9, 2014 Monday
Travel to Leipzig, move into Herder Institut Leipzig
June 10, 2014 Tuesday – July 4, 2014 Friday
Herder Institut Leipzig: daily classroom instruction
July 5, 2014 Saturday
Weimar, Schioss Belvedere, Goethe-Haus
July 6, 2014 Sunday
Weimar/Buchenwald
July 7, 2014 Monday
Wittenberg, Martin Luther Museum
July 8, 2014 Tuesday – July 10, 2014 Thursday
Berlin, city tours
July 10, 2014 Thursday
Depart for the United States
*Itinerary subject to change
---
PROGRAM REQUIREMENTS
Instructor permission. Minimum GPA 2.5.
---
HOUSING AND TRANSPORTATION
Lodging
: Hotels while in Berlin; university housing while in Leipzig
Transportation:
International flight to Germany; in-country transportation by train from Berlin to Leipzig
---
PROGRAM COSTS
Program Fees Collected by the Study Abroad Office: $3,912.00 (includes program fees, group meals, gratuities/tips, OIP administration fee, class materials/bank wire/FedEx, emergency fee, and international medical insurance).
Additional Anticipated Expenses: $2,935.00 (for expenses such as airfare, passport fee, immunizations, and textbooks).
Estimated K-State Tuition and Fees for Undergraduate Course: *$829.50 for one 3 credit hour undergraduate K-State course. Includes $21.50 Division of Continuing Education Fee and $25.00 MLANG Placeholder course (for credit transfer from foreign university).
*Tuition/fee estimate is based on 2013-2014 K-State Tuition/Fee Schedule
PAYMENT OPTIONS FOR PROGRAM FEES
·
Check
(Checks should be made out to Kansas State University. If you submit a check, be sure the following information is listed on the check: student name, program name, location, name of instructor who is teaching the course and K-State student ID)
·
Credit Card
·
Cash
---
PAYMENT SCHEDULE TO STUDY ABROAD OFFICE
· $1,500 due with application materials by January 31, 2014* (extended to
February 7, 2014
)
· $1,300 due March 15, 2014*
· $1,112 or remaining balance due April 2, 2014
*Program fees are collected by the Study Abroad Office, 304 Fairchild Hall.
**K-State tuition/fees and DCE fee are billed to K-State student ISIS accounts.
---
APPLICATION INSTRUCTIONS
Faculty-led study abroad application instructions are available at:
http://www.k-state.edu/studyabroad/apply/
APPLICATION DEADLINE
· Application Deadline: January 31, 2014 (extended to
February 7, 2014
) (due to Study Abroad Office via online application)
---
FINANCIAL AID AND SCHOLARSHIPS
Consider reviewing information about scholarships and financial aid at: http://www.k-state.edu/studyabroad/funding/

STUDY ABROAD SCHOLARSHIP DEADLINE: March 14, 2014
Scholarship application term: Summer
---
FACULTY LEADER INFORMATION
Sara Luly
Dr. Sara Luly is a Visiting Assistant Professor of German at Kansas State University. She joined K-State in 2011 and previously received her PhD at The Ohio State University. She specializes in late 18
th
and early 19
th
century German literature and culture. Her research involves German Gothic literature and German Romanticism, and she also teaches German language courses. She is also affiliated with the K-State Department of Women's Studies.
---
**All dates, costs, and advertised events listed above are tentative and subject to change.
CONTACT INFORMATION
Dr. Sara Luly
Visiting Assistant Professor
Department of Modern Languages
107 Eisenhower Hall
785-532-1922
srluly@ksu.edu
Rebecca Murrow
Coordinator of Faculty Services
Study Abroad Office
304 Fairchild Hall
785-532-5990
rebm@ksu.edu
*Information subject to change